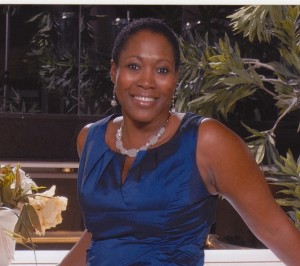 DEBRA N. CARUTH
V.P. of Ministerial Affairs
Debra Caruth is a licensed and ordained minister of the gospel of Jesus Christ and Advanced Practice Nurse Practitioner. She utilizes her nursing expertise and knowledge of the Word of God to assist individuals to heal physical brokenness and restore the spirit, body and soul through scripture, health and wellness practical applications.
Minister Caruth relocated to Washington, DC from the Delaware Valley area.  She has served as Director of the Ministry of Helps, Coordinator of the Health and Healing Ministry, and Laypersons Bible School Instructor at Word of Faith Christian Center in Aston, Pennsylvania.  Word of Faith Christian Center is Pastored by Rev. Keith Echols and founded by Bishop Keith A. Butler.
Her twenty plus years of professional nursing practice include Public Health Nursing, University Nursing Faculty, Certified School Nursing, Congregational Nursing, Wellness Consultant, Conference Speaker and a Masters Prepared Family Psychiatric/Mental Health Nurse Practitioner.
As a Wellness Consultant, Minister Caruth has consulted with individuals and local faith communities to create a custom health and wholeness program unique to the spiritual beliefs and practices of the congregation. She is also a conference speaker on the subjects of Health, Healing and Wellness.
As V.P. of Ministerial Affairs, her directive is to provide spiritual oversight and guidance for all ministries, teach and preach to the nations, touch lives through the healing power of Jesus Christ's message of wholeness, while providing support for the Office of the President.
Email: ministeranderson@gptministries.com
---

Racquel Brown-Gaston
Legal Counsel
Attorney Racquel Brown-Gaston has been a practicing attorney for 11 years. Although her area of practice included wills, trusts and estate, it was her practice of business and real estate law, coupled with her passion for social causes that have led her to her area of expertise—Not-for Profit Corporations. Having served as legal counsel for various not-for profits, Attorney Brown-Gaston has overseen a variety of legal transactions including contract negotiation, memorandum of agreements, closing transactions, employee training and updates regarding the area of law governing the respective organization.
Her areas of not-for-profit law have included religious organizations, education, mental and/or developmental disabilities, and childcare. Having an insatiable appetite for helping others, Attorney Brown-Gaston also served as a pro-bono attorney in New York, assisting the very poor with landlord tenant issues, family law and other needs that arose.
She served as the attorney/affirmative action officer at Medgar Evers College of the City University of New York, where she investigated discrimination law and reported her recommendations of action to the President. Attorney Brown-Gaston continued to assist in changing lives for the better when she became an Assistant Professor for seven years teaching a variety of business and public administration law courses, including Not-for-Profit Organizations.
Her humble and caring personality made her a magnet for students, thus she became a mentor for many. Her passion for human services and being devoted to being an instrument of change in the lives of others, has taken her to the University of the District of Columbia, where she currently serves as the Assistant Dean of Students in the School of Business and Public Administration.
Attorney Brown-Gaston also sits on the Board of Directors for a not-for profit organization, whose mission is to address and assist in some of the medical and education needs of her fellow countrymen on the island of Jamaica.
Amongst all of her accomplishments, the one that has been dearest to her heart is her deep compassion for humanity and her passion to serve God at all costs.
Email: attorneygaston@gptministries.com
---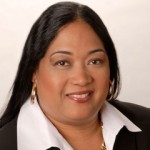 Felicia Murphy-Phillips
Director of Development
With over 35 years of successful nonprofit management and fund raising experience, Felicia Murphy-Phillips is recognized as a Certified Fund Raising Executive (CFRE) for the past 27 years.  The CFRE designation requires stringent re-certification every three years.  Her expertise with financial management and strategic planning techniques will help ensure overall fundraising compliance, while maintaining a strong commitment to the Code of Ethical Principles and standards of professional practice.
Ms. Murphy-Phillips is active in several professional and community-based organizations as a board member, trainer and mentor and participated at both local and national levels advocating for and implementing policies and procedures impacting the industry.  She has provided strong and committed leadership with strategic initiatives and developed and implemented overall fund raising programs that helped position not-for-profit organizations to increase annual revenue and sustain partnerships.  He efforts resulted in the development of multimillion dollar funding streams.
Her proven track record as a fundraising executive includes achieving results as both a professional team member and leader in the areas of higher education, charitable philanthropy, community development, and hospital administration. She is recognized for leadership in all aspects of fundraising and for her ability to build and expand organizations from the ground-up as well as revitalize existing programs to meet new funding challenges.
---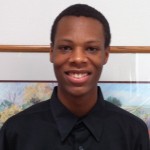 Adrian Caruth
Coordinator Youth Leadership Training
Adrian is Software Engineering student at Sanford-Brown College in Seattle, Washington.  Prior to moving to Seattle, he completed his freshman year at the University of Colorado at Boulder, where he served as a counselor in the School of Business Leadership Program. 
Adrian is also a graduate of the Denver School of Science and Technology, where he played varsity basketball for 4 years, and was selected to compete in the P.L.A.Y. Academy basketball camp in Amherst, Massachusetts.  He also lead a team of high school youth to a first place finish in a Junior Achievement ice cream creation competition, sponsored by Good Times Hamburgers.
Adrian enjoys competing in multi-player video games, most sports, and traveling.  He visited London England with some of his middle school classmates.
Email: adcaruth@gptministries.com
Copyright © 2014 God's Perfect Timing Ministries. All rights reserved.